I was hoping to post a brief overview of the project and the current state of affairs with a few pics but unfortunately the weather has not been great and this resulted in bad lighting for taking good pictures, so I will hold off and wait till there is better light for that post. In the mean time a snap of my attempts with the renedra plastic bell tents from the Perrys.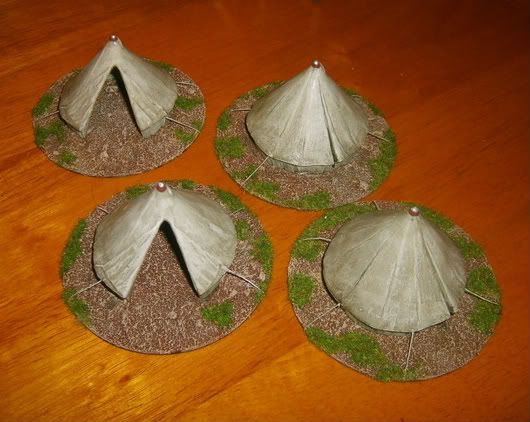 I purchased the 19th /20th century Bell tents which includes 4 tents, 2 camp beds and a fire. This at the time cost £6, quite a lot cheaper than the resin equivalents available.
I am quite pleased with the results and will be buying another set soon, they are quite small, though just about right as a small bell tent when used with the empress and foundry figures but may look to small with larger 28mm figures. They would also work very well as the larger 14 man bell tents with 20mm figures.