Today I managed to take a few more pictures of some of the characters I have done so far for the Rorke's Drift game, although I do plan on using them in a lot of different scenarios in the future under diferent names.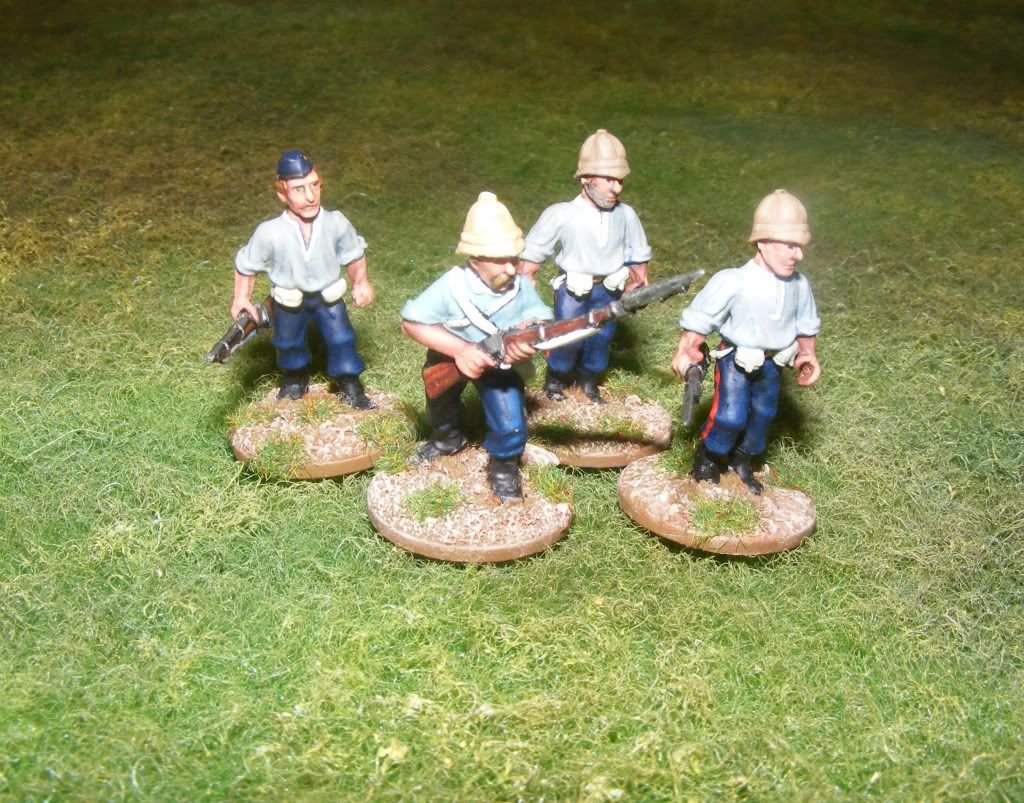 Privates Horrigan, John Williams, Joseph Williams
and Private Hook in shirt sleeve order
.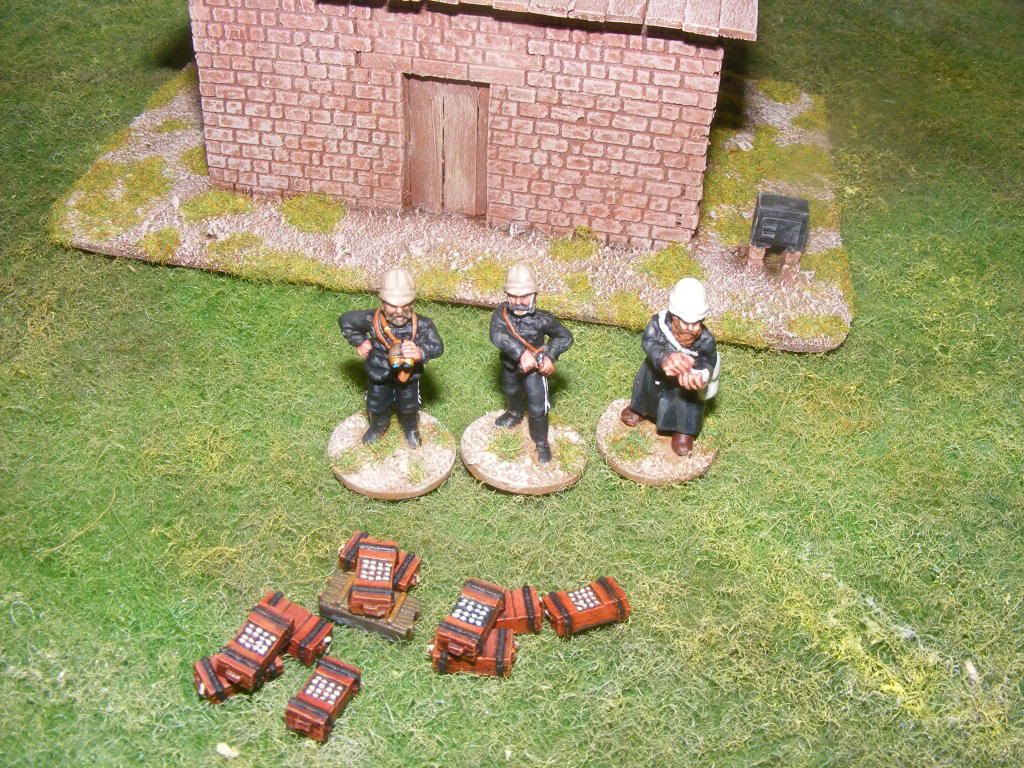 Commissariat and Transport Dept.
Acting Commissariat Walter Dunne, Assistant Acting Commissariat James Langley Dalton
Acting Chaplain to the Volunteers
Rev. George Smith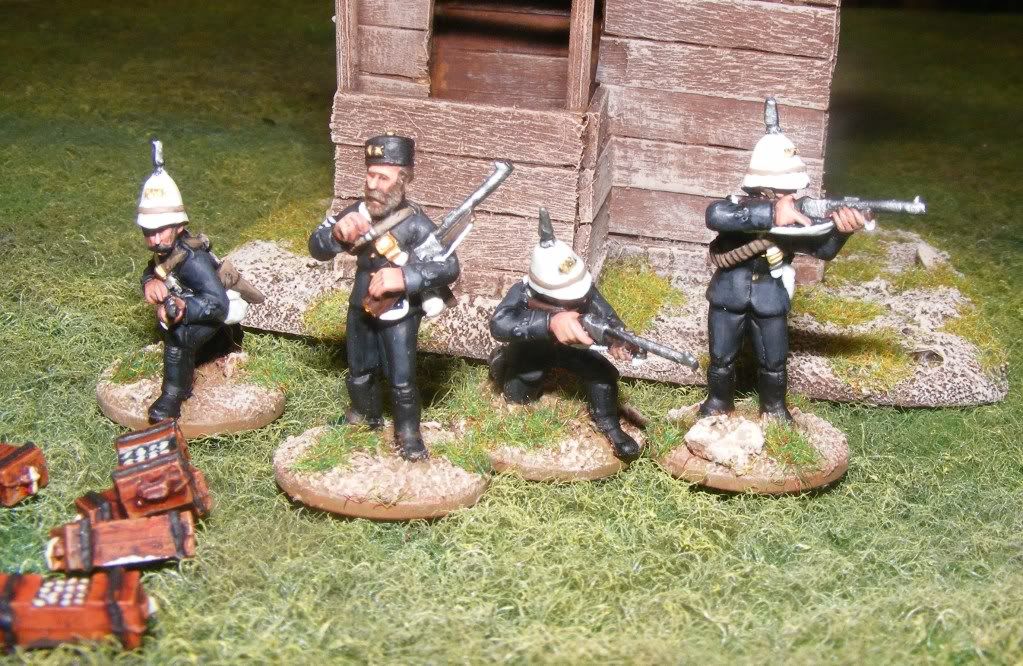 Natal Mounted Police
Troopers Green, Lugg and Hunter.
plus a Sergeant who will be used in other scenarios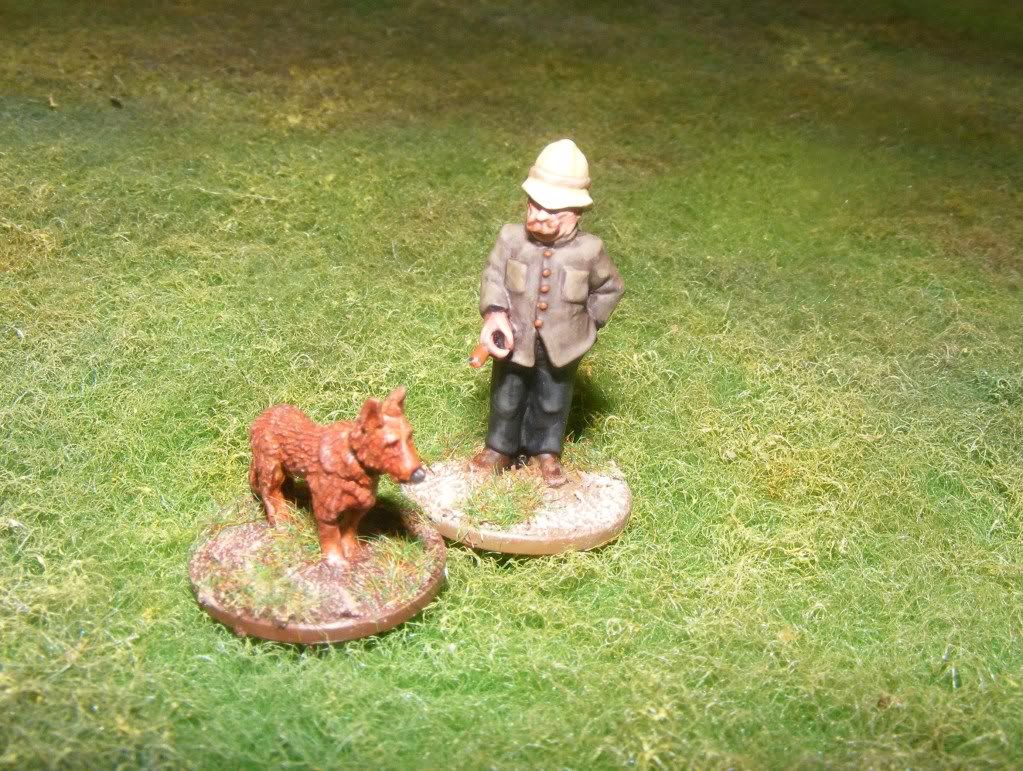 Commissariat and Transport Dept.
Acting Store Keeper, Louis Byrne.
and Pip the dog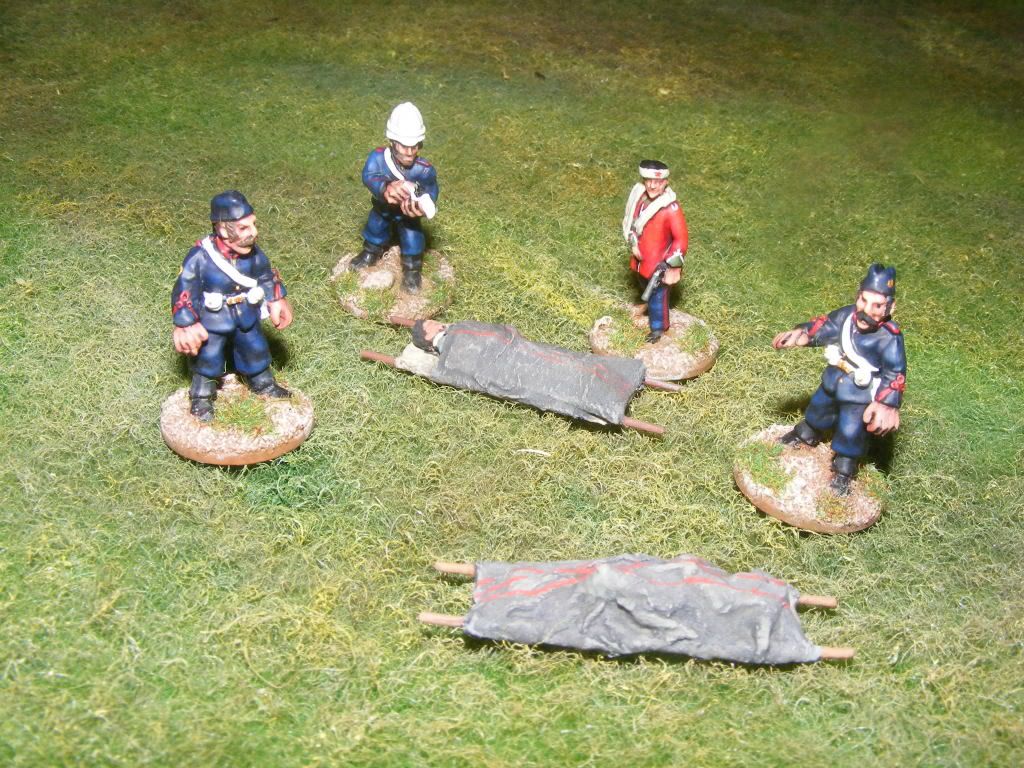 Hospital Corps
Complete with two patients on stretchers one who is past helping.
The first of the bedridden wounded which I am quite pleased with, I may well have a go at making a mould of the next one I do, as there are varying accounts as to the number of bedridden patients in the hospital at the time of the attack.One account puts the amount as high as eleven another as low as three. Given the different figures given I will have a go at casting a dozen, I'm sure I can find a use for any I don't use in this game.