Firstly sorry for the longer than normal delay in posting an update, but I felt it better to wait until I had more to report.
Well the roof sections have been made and I have thatched the larger main section of the roof , just the smaller section left to thatch.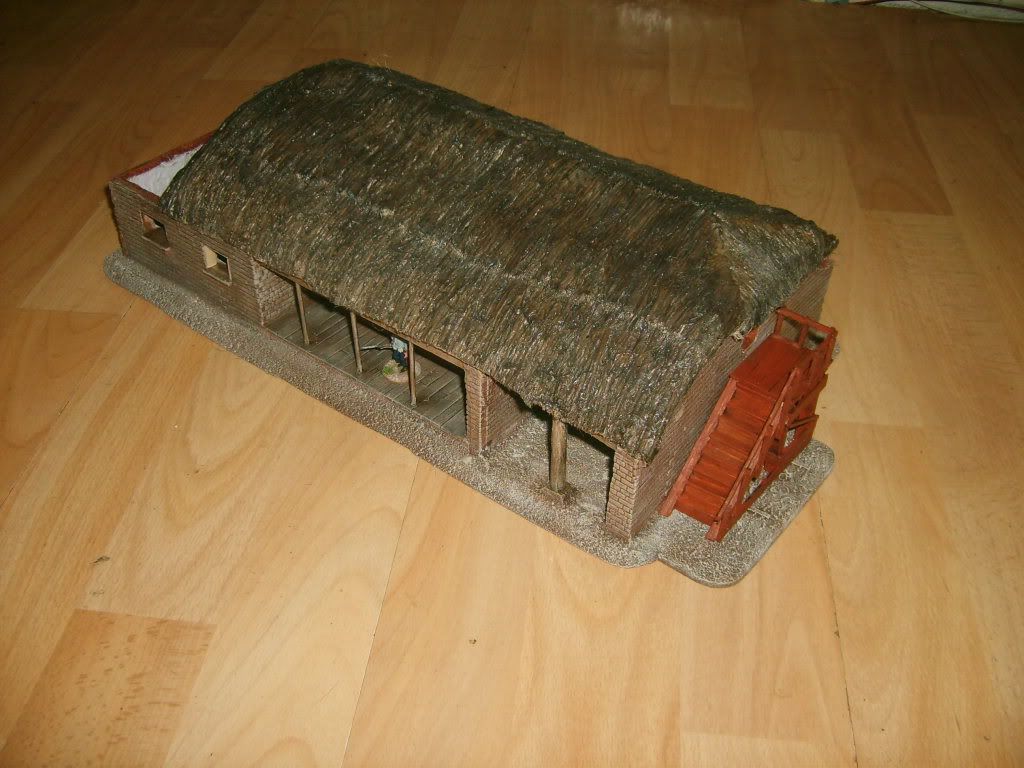 As you can see in the picture I have departed from the norm and I have gone for a dark, aged colour for the roof, which I think is in more keeping for Thatch that would have been approximately thirty five years old at the time of the battle. I may well end up drybrushing in some highlights but I will wait until I have finished the whole building until I decide if it needs it.
The ground has been completed and is awaiting a few tufts of static grass,and as you can see I have made the external staircase. This still of course requires a bit of painting.
This evening I am working on the second section of roof that requires thatching and tomorrow I can hopefully make a start on all the doors, windows and shutters.
Terry